ERP System
Enterprise resource planning (ERP) is a software system that allows organizations to coordinate the follow of their business processes. This helps the organization in creating a single source of truth and streamlining operations throughout the organization.
As organizations grow and expand, needs change, making it difficult to maintain the expansion and growth. An ERP software integrates the growth of an organization allowing for optimization in the operation.
from latest use cases
Ministry of Housing
We are partners with Odoo! A business management software tool that caters to a number of various solutions. With over 7 million users*. Odoo provides the right business solutions in Finance, Sales, Websites, Inventory & MRP, Human Resources, Marketing, Services, Productivity, Learn, Empower Education and collaborate. Odoo offers the right product whether your objective is to boost your sales, integrate services, streamline operation, build a website, reach your marketing goals or manage your organization finances. A formula like no other, our professional team who understand your organization's commercial objective and their experience working with Odoo can tailor the right ERP solution for your organization. Ensuring that the organization is optimizing its operation to the fullest.
Different way ERP can improve an organization:
– Optimal performance
– Operation acceleration
– Agility
The right ERP solution!
Related Case Studies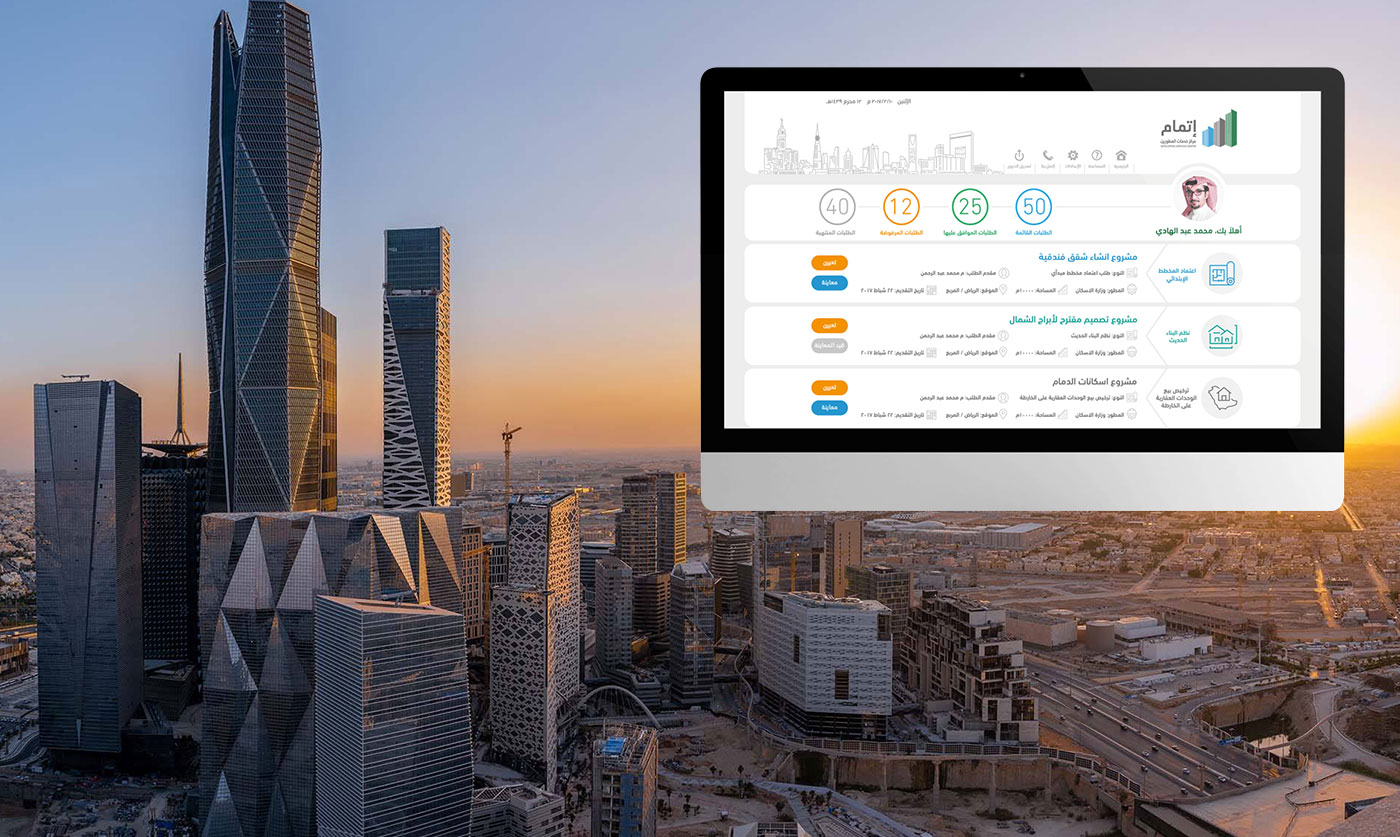 Governmental Permits & Certifications Workflow System of Etmam
The project was created to organize all kinds of huge projects in Saudi Arabia
29-10-2022
Connect for further information and exploration
Impressed? Contact us to delve deeper and uncover more about what you've witnessed. Expand your knowledge with us.
Get in touch